The mission of the North Columbia Schoolhouse Cultural Center is to inspire and educate our community by providing a venue for gatherings, performances, art, and education that enriches and sustains our rural character and traditions.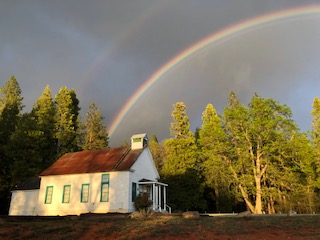 Located 20 miles north of Nevada City, the North Columbia Schoolhouse Cultural Center gives the rural San Juan Ridge community a local place to meet, to share its creativity, and to participate in a wide variety of enriching activities.
We strive to provide programming that enhances our community life. Over the years we have hosted hundreds of unique cultural events with artists, musicians, and writers from all over the world. We also host film screenings, community forums, classes, festivals, and the nationally renowned Sierra Storytelling Festival.
History
1875
The Schoolhouse was built by the mining community in 1875 to serve the community as a school and public meeting hall.
1979
In 1979 it was forced to shut down as a school by legislation requiring earthquake-proof construction.
1982
It reopened as a community Cultural Center in 1982 after extensive restoration undertaken by two local architects, with the help of dedicated volunteers.
Executive Director
As a part of this unique community, I am quite happy to take my turn at the helm of the Schoolhouse helping our artists and crafters, adventurers and entrepreneurs, musicians, and chefs share their crafts and shine.
I am a huge fan of the quirky, off the grid lifestyle and culture of our area, and will do my best to foster its growth and development.
As an artist, I am personally invested in the creativity that flows through our lives like the Yuba. I intend to continue the great work of my predecessors, here at the Schoolhouse , to provide a venue and focal point for that creativity to come to fruition.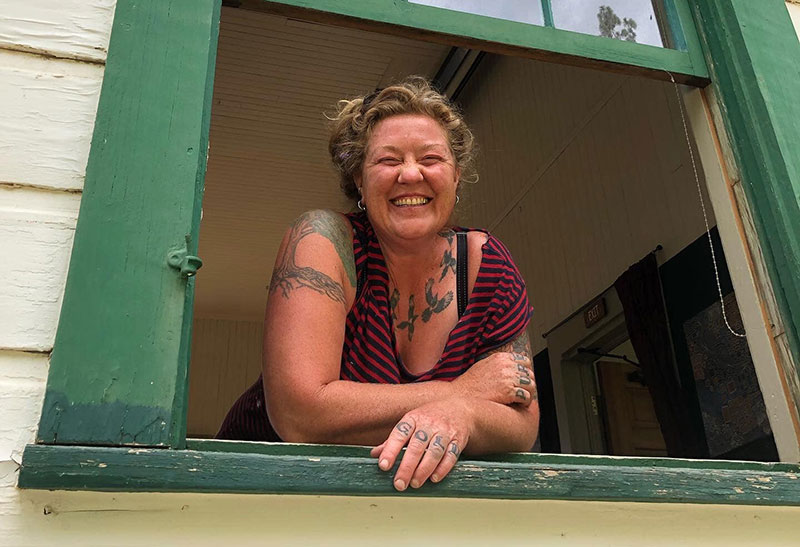 Molly Jochem, Executive Director
Staff
Aubrey Puetz, Executive Assistant
Christina Reese, Bookkeeper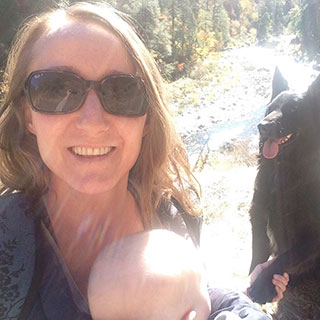 Board of Directors
Samantha Hinrichs, President
Marty Mosman, Secretary
Phil Ruckrich
Holly Tornheim
Nancy Lorenz
Jonathan Finegold
Cosmo Merryweather
Aria Griffis
Della Heywood