Once upon a time, children's author, poet and storyteller, Steve Sanfield joined forces with the North Columbia Schoolhouse Cultural Center to create the first-ever Sierra Storytelling Festival. Set among the towering pines, sloping lawn and our historic one-room schoolhouse on Columbia Hill, the Sierra Storytelling Festival is now in its 35th year – a much-loved annual tradition for both locals and visitors from across the country.
Known as "The Queen of Storytelling Festivals", our festival brings a line-up of talented, nationally recognized storytellers to the Schoolhouse stages. People have told stories since the beginning of time and our storytellers keep the tradition alive, voicing the narratives of life, our histories and traditions, our reasons for living, our hopes and dreams.
Buy tickets early, to get a seat at this world-renowned event.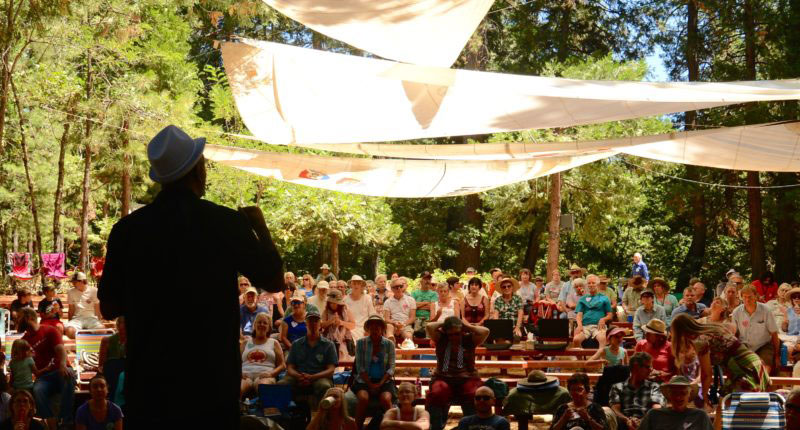 If you enjoy listening to a good story, this is the event for you. Our storytellers will entertain listeners of all ages with tales from around the world and close to home. bring friends and family and picnic on the lawn, slow down, turn off the phone and soak in the stories of world-class tellers. See you in July!