Annual Holiday Craft Faire
Saturday December 2nd & 3rd from 10:00 am to 4:00 pm.
---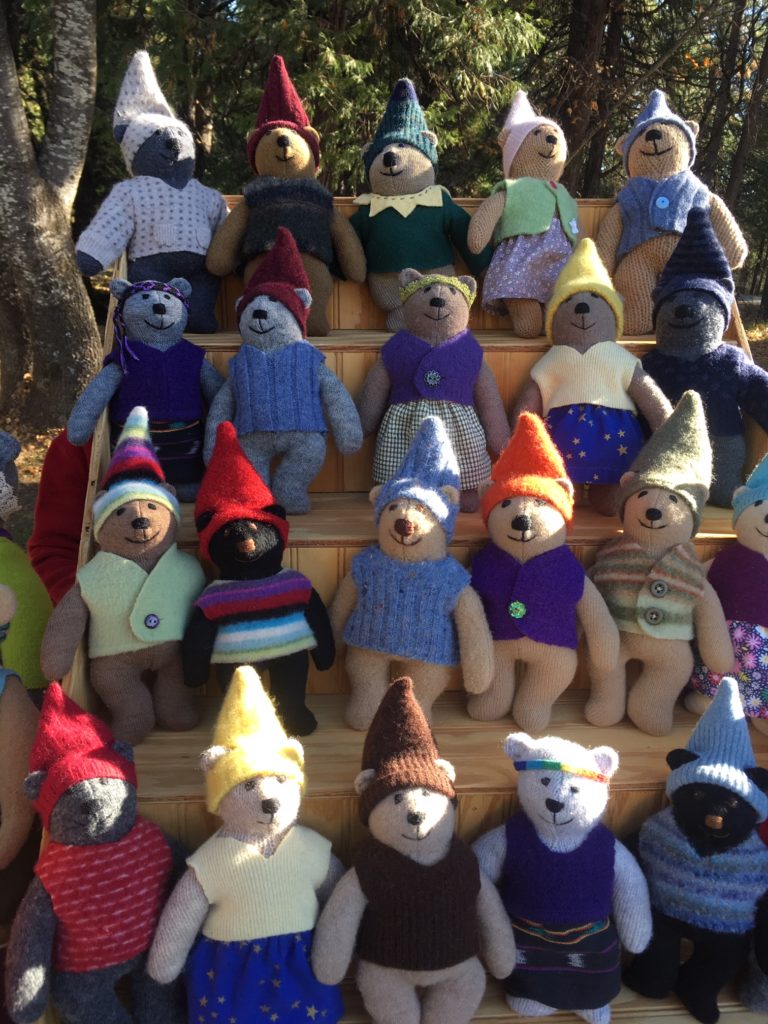 The North Columbia Schoolhouse hosts a craft faire that offers high quality hand made crafts and gifts for all of your holiday needs.
Fine Arts and Fantastic crafts as well as homemade soups, baked goods and hot drinks.
Come do your holiday shopping the old fashioned way~ straight from the hands of the makers.
This years vendors include pottery by Four Winds Studio, fresh holiday wreaths by You Bet Farms, weaving by Betsy Abrams, beaded handbags and adornments by Pam Saporta, whimsical Sculptures by Nika & Jeannie, Farm Crafts by Ruby, Pat Richies' Tie dyed socks as well as pieces from famous tie-dyers Richard Rogers and Charlotte Gabriel. Speaking of socks, the Himalayan sock master, Melanie Giffen returns this year with Bela Flor Apothecary. Fragrant soaps from Frontier Angel, Crochet by Roro, Golden Rose Botanicals, Junglpunk Pottery, Rosemary Moseberry, Fairie Houses by Mindi Morton and the most beloved, felted Teddy Bears you've ever hugged by Jeanette Paganetti.
All vendor space is full!