Imaginatrix: The Terence Mckenna Experience Film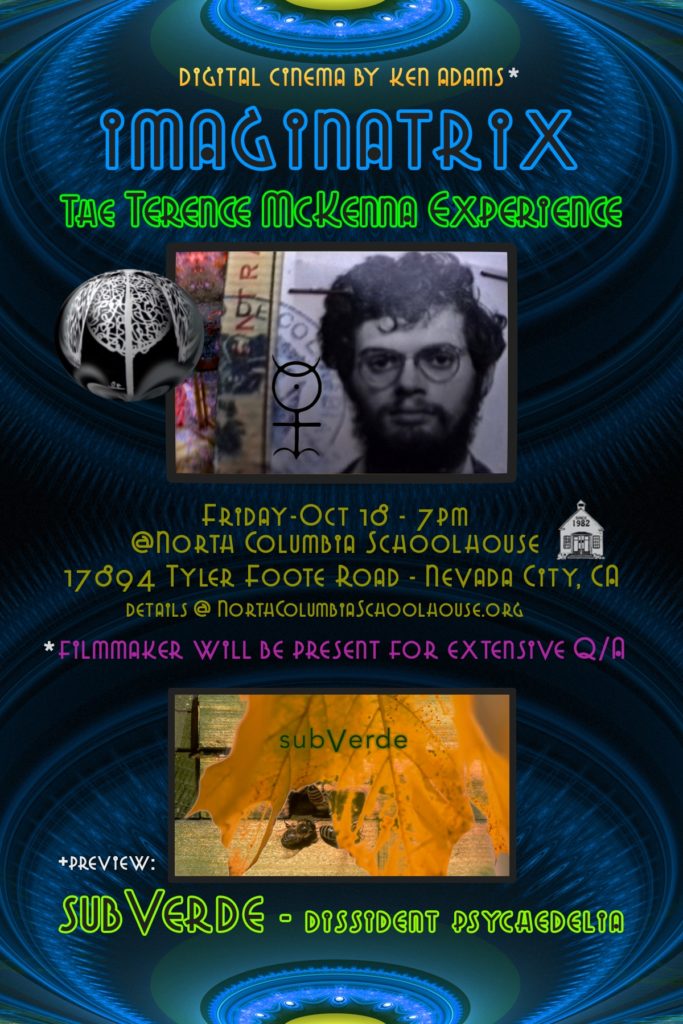 Terence McKenna was a renegade intellectual and avid advocate for psychedelic society. His humor and intelligence re-vitalized discussions around cognitive liberty and the essential role of imagination for human existence. McKenna extolled psychedelic experience as both a sacred birthright and an exuberant invitation to life. He authored several seminal books and left a treasure of memes echoed endlessly with social media.
IMAGINATRIX is an experiment in psychedelic electronic cinema – catalyzed by an uncanny series of personal events. Ideas stream through an overfull ecology of mind – tracing powerful ramifications while munching exotic soundscapes. Created with ecstatic intentions.
Film artist Ken Adams has created digital media & live events with McKenna almost forever: (Experiment at Petaluma-1999, Alien DreamTime-1994, Strange Attractor-2007). He currently lives/works/dances in Nevada County, CA. Adams will be present at screening for Q&A and to meet new friends.