An Evening of Poetry
33 By 3: New Poetry by
Jacquie Bellon, Liz Collins, and Kate Dwyer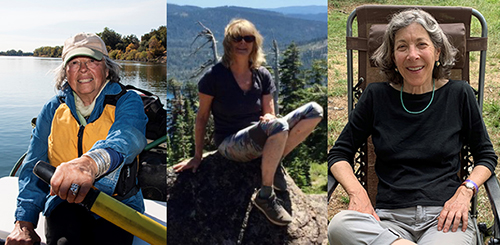 plus special, literary guests
Molly Fisk & Sarah Miller
Friday, July 23. 6:30pm to sunset
In the Schoolhouse Amphitheater
$15 online here or at Mother Truckers
Jacquie Bellon, Liz Collins, and Kate Dwyer have been writing together for twenty some odd years.
They pick a new prompt and write a poem each day . A few words or a phrase chosen by one of them on any given day. It is not a topic but an inspiration. The prompt can lead anywhere, to the past to the future, to the world around you and in you, the inside of your brain.
They write whatever comes up, any style, any length.
After years of this, there is a pile of paper destined for trash or treasure.
The sifting begins until 33 poems emerge trimmed, scrubbed clean, readied for presentation. This book is a result of that undertaking.
This evening will be an evening of hearing the poets read individual poems that blossomed out of shared prompts.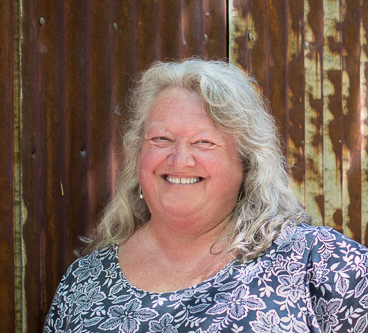 Molly Fisk edited California Fire & Water, A Climate Crisis Anthology, with a Poets Laureate Fellowship from the Academy of American Poets. She's the author of The More Difficult Beauty, Listening to Winter, and Houston, We Have a Possum among other books and has won grants from the NEA, the California Arts Council, and the Corporation for Public Broadcasting.
Fisk lives in the Sierra foothills, where she teaches writing to cancer patients, provides weekly commentary to community radio, and works as a radical life coach. Visit her at mollyfisk.com and https://www.patreon.com/mollyfisk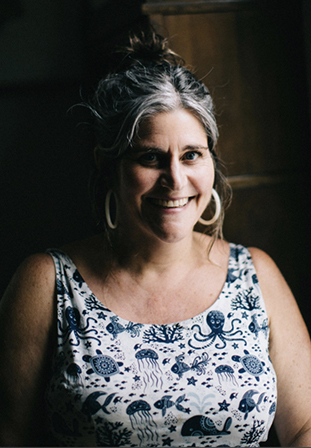 Sarah Miller lives in Nevada City and writes for the New Yorker website, and at her Substack, The Real Sarah Miller. She is also a columnist at Hodinkee. Sign up to read her work http://therealsarahmiller.substack.com