Joe McHugh – Workshop | April 20, 2013
The Way of the Storyteller
A workshop with Joe McHugh
Saturday, April 20
1 to 4 pm
$40 per person if registered by 4/13*
$45 at the door
*This workshop has a minimum attendance of 6. If cancelled, your fee will be refunded.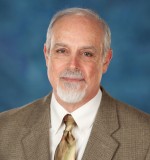 The Way of the Storyteller is an exploration of traditional storytelling concepts and techniques along with helpful tips for public speaking. Subjects will include styles of storytelling, kinds of stories and where to find the best ones for telling, use of silence, role of gestures and other storytelling aids, storytelling as a transformative ritual, benefits and hazards of description, overcoming fear, the art of recitation, the "gift of selection," importance of telling stories to children, trusting intuition and the mythic imagination, and the relationship between storytelling and leadership.