Bo " The Whiskey Yogi" |Saturday, October 17, 2015
The North Columbia Schoolhouse Cultural Center is pleased to present, in his first one man show, Bo " The Whiskey Yogi" on Saturday, October 17, 2015.
Prepare yourself for a lyrical adventure with " The Whiskey Yogi", who will take you to the cosmos and beyond with his worldly words and whimsical ways! A treat for anyone who wants to be completely entertained.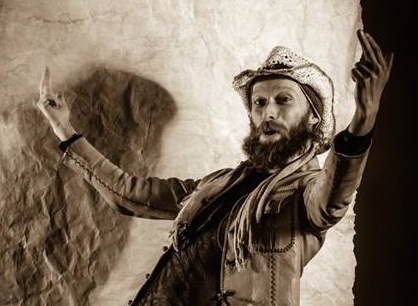 Shalom Ya'll, My name is BO the Whiskey Yogi, crude ass guru. The sparkling asshole of God's POV. I am the omni-sexual penis puppet spanked by outerworld thespians! A Lot of people ask why, about everything, I say why not, Just for the shuck of it! Go nuts and grab your favorite star by the twinkles. The truth is ticklish and she loves to laugh. go on, smooch a neighbor. Get undressed for justice. Make magical decisions. And if youre feeling buck-wild and brave-hearted, handcuff yourself to the bedposts of love. En excelcius GetSum!!