An Evening with Steve Sanfield | Friday, November 21, 2014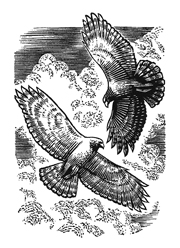 Join us for an evening with poet, author, storyteller, and folklorist, Steve Sanfield. Considered to be one of the founders of the American Storytelling Renaissance, Mr. Sanfield became the first storyteller-in-residence in the United States in 1977. He is also the founder of the Sierra Storytelling Festival.
Mr. Sanfield is the author of more than thirty volumes, half of which have been poetry. He will be reading from his recent collection of American Haiku — The Right Place: 77 at 77. The 77 refers to both his age and to the number of poems in the book.
He will also read from one of his earliest books, A Natural Man: The True Story of John Henry, which has recently found its way back into the world in the form of a new paperback and e-book.
A 45-year resident of the San Juan Ridge, Mr. Sanfield continues his on-going study of clouds from his home on Montezuma Hill.
7:30 PM
Doors open at 7:00 PM
$12 members/advance, $15 door
Kids (5 to 12) $6
All proceeds to benefit the North Columbia Schoolhouse
Tickets at BriarPatch and Mother Truckers (or purchase below)