Valentine Erotique | Saturday, February 17, 2018
---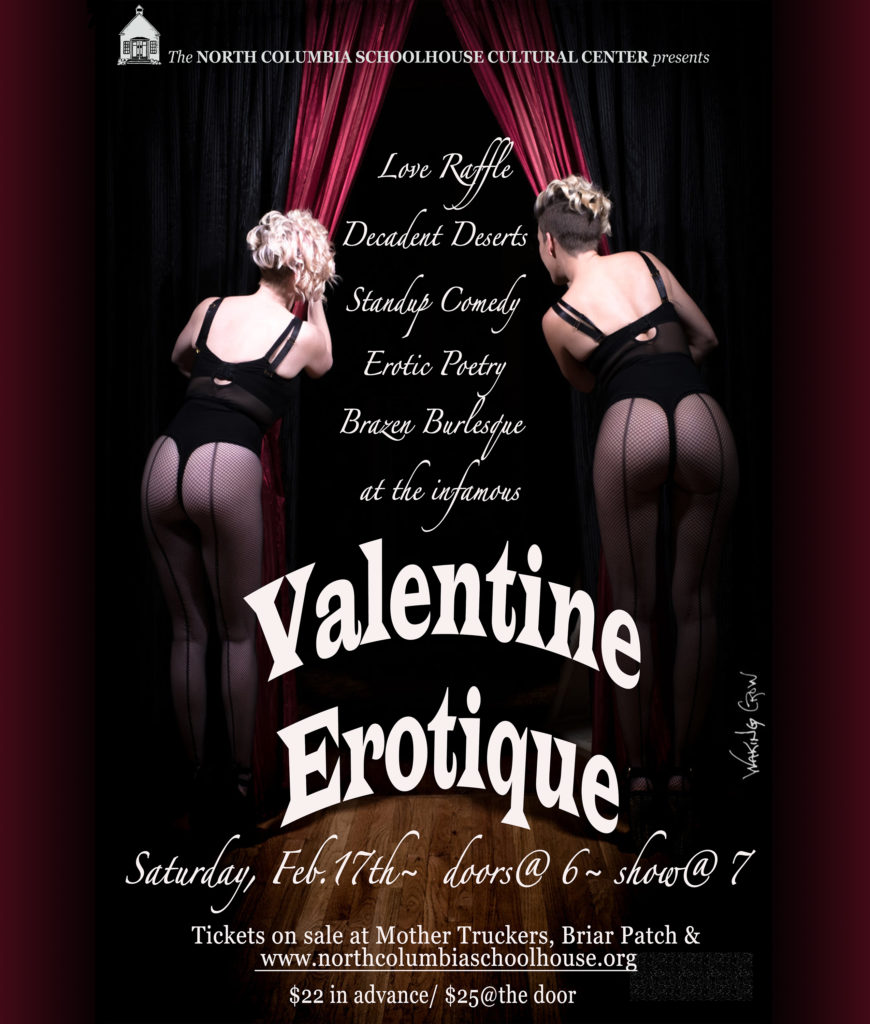 ---
Valentine Erotique
Saturday, February 17th, 2018
$22 member/advance $25 door
Tickets at the door- if you're lucky … or buy in advance at at Mother Truckers, Briar Patch, or here:
Doors 6:00pm
Show 7:00pm
Don't miss the hottest show of the year and a great chance to support the North Columbia Schoolhouse. This yearly benefit for our Cultural Center is always a fun party.
A chocolate dessert contest is open to the public. Bring your favorite chocolate delight for a chance to win an amazing prize. Show us your fantasy desert, and they will be made available for the audience to enjoy.
There is also be a love raffle, with plenty of chances to win body inspired prizes!
And, of course, the main event is erotic poetry, from new and returning poets, witty & wanton standup comedy, and the brazen burlesque show from local super stars!
For many years this risqué & erotique show has involved tongue-in-cheek humor and performance that has evolved from a small two-horse show into the fuller more developed show, that is in store for you this Feb. 17th.
The Valentine Erotique is for adults only and you must be 18 years or older to enter.