Ultrafaux – Sept 6th!
ULTRAFAUX
Thursday, September 6th, 2018 at 7 pm ( doors at 6:30)
Gypsy jazz in the Schoolhouse Amphitheater
Ultrafaux is an acoustic powerhouse of two guitars and upright bass that has thrilled a wide variety of audiences from jazz festivals to concert halls & nightclubs since their first CD release in 2014. Lead guitarists Michael Joseph Harris and Sami Arefin trade dazzling leads and harmonize together on rich gypsy-inspired melodies.
Special guest Evan Price on Violin. Since 1998, Evan has been proud to call himself a member of The Hot Club of San Francisco, perhaps the most venerable gypsy jazz band in the US.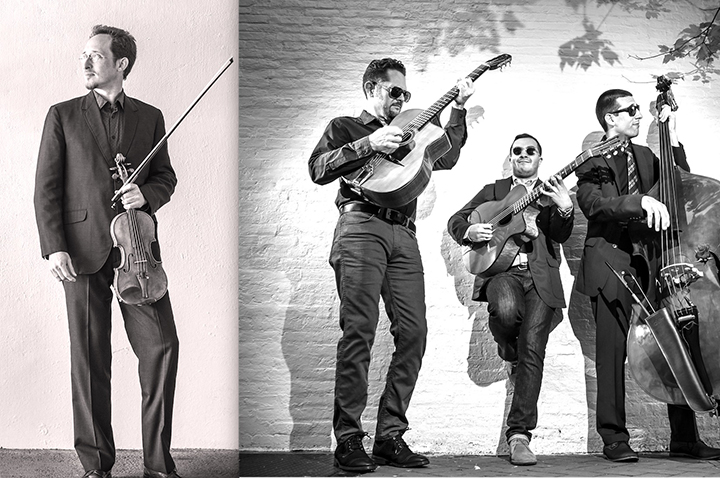 Baltimore-based Ultrafaux, led by guitarist/composer Michael Joseph Harris, performs original music influenced by Manouche guitarist Django Reinhardt, Balkan folk, gypsy swing, be-bop, trad Jazz, funk, and French musette. Ultrafaux have performed all over the world at top festivals including Festival Django Reinhardt in France, Django By The Sea, Django-A-Gogo, Midwest Gypsy Swingfest, The Kennedy Center, and Napa Valley Jazz Society to name a few.
18$ in Advance 20$ at the door
Tickets on sale at Briar Patch, Mother Truckers and online right here: