Ludi Hinrichs & The Ruckrich Family Band
January 26th~ Winter Benefit Show
Doors at 6pm/ show at 7 pm
"It is hard to imagine the san juan ridge without the North Columbia Schoolhouse. Our story as a community would not be the same. Please come gather there with us for a schoolhouse fundraiser on January 26. We will play you some songs and tell a few stories we created on our recent adventures abroad. Afterwards we will join you all in enjoying the music of Ludi Hinrichs. We hope to see you there! "- Phil Ruckrich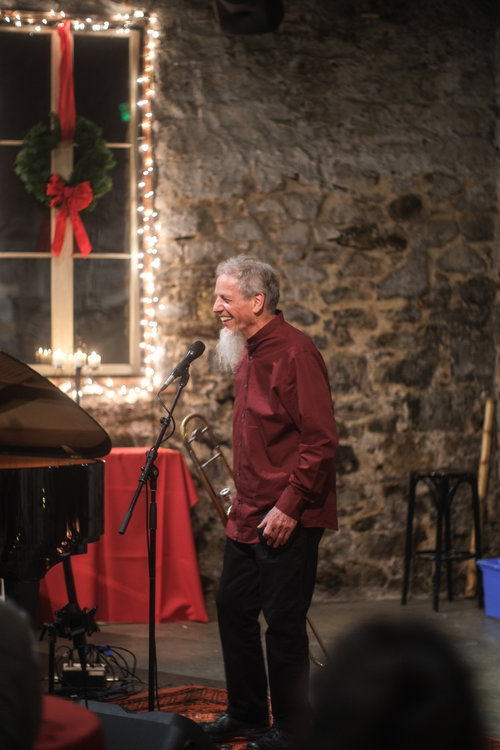 " I have been blessed to live in the Ridge community for over 28 years,periodically performing at the Schoolhouse with it's own unique flavor and acoustics. The place has a certain allure for many if not all performers. I'd like to return the juice, so to speak, with my own original pieces this evening, using the piano and trombone plus a few other sound -makers.
Lately I've been drawn to the raw simplicity yet elegant word imagery of Hafiz, John O'Donohue, Zen poets and our own Bishop Randall among others, for the deep inspiration and meaning they evoke. I'll be drawing on my music sources to reflect and accompany the spoken poems, and a few original ones of my own. Winter music, poems and songs for our vital and beloved community. " – Ludi Hinrichs
Please Join us for the unveiling of the Winter Group Art Show: Embodiment, as well as music & stories from our local faves!
$18 members & in advance at BriarPatch, Mother Truckers and online below. $20 at the door.