Geshe Tsultrim|Wednesday, September 30, 2015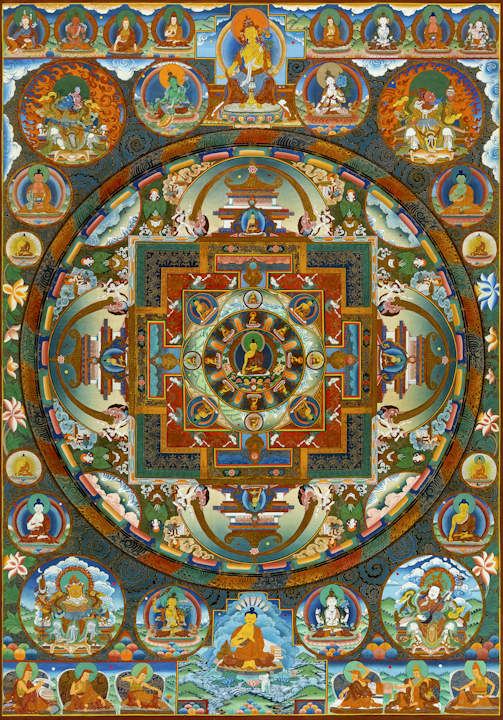 The North Columbia Schoolhouse Cultural Center presents an intimate evening with Venerable Geshe Lobsang Tsultrim (Geshe-la) is a Tibetan Buddhist monk of the Gelugpa order born near Amdo the eastern region of Tibet.  "Geshe" is a degree that is earned after many years of intensive study and completing the highest-level exams at monastic institutions of higher learning.  The honorable Geshe Degree is often compared as the monastic equivalent of a western "Ph.D." degree with approximately 25 years of study.
Having successfully completed studies in both sutra and tantric Buddhist universities, Geshe Tsultrim is considered an expert in Buddhist philosophy and a skilled monastic artist, specializing in traditional Tibetan art and the preservation of traditional arts of Tibetan culture. Geshe-la teaches philosophy and art programs to individuals, organizations, churches, universities, schools and cultural events around the planet. In addition to his native Tibetan language, Geshe-la converses eloquently in English and Chinese.
Geshe-la travels globally offering discourses on philosophy, dharma talks, creating sand mandalas and conducting thangka, mandala and painting workshops.
Join Geshe-la at the Schoolhouse on Wednesday, September 30, 2015 for an in depth explanation of the symbolism found in thangkas and other Tibetan art. Geshe-la will answer any questions from the audience and at the end he will explain the symbolism in any Tibetan art you may have. So please feel free to bring Tibetan art from your own collection.