"Adopt an Artist" for the Tapestry Project
The San Juan Ridge Tapestry Project embroiders tapestries intended to tell stories of the recent history of the Ridge. Eight tapestries have been completed and 4 more will complete a set large enough to circle the walls of the Cultural Center. We are currently embroidering numbers #9 The Fire Department and #10 How We Live: Homesteads and Work Parties. Though part of the design for tapestry #11 Arts and Artisans of the Ridge, is finished, we are hoping to find support for a color version needed to guide the stitchers. During the November 5th Membership party, the basic design of the 9 foot long How We Live will be on the wall along with the names of the more than 150 artists portrayed. You are invited to make a donation and "adopt an artist". Donors will receive a certificate of adoption and join the other donors in signing the donor list that is sewn to the back of the finished tapestry.
Those who wish to donate but are not able to attend the Membership Party may contact Marsha Stone at 265-3753 or marshastone3@gmail.com.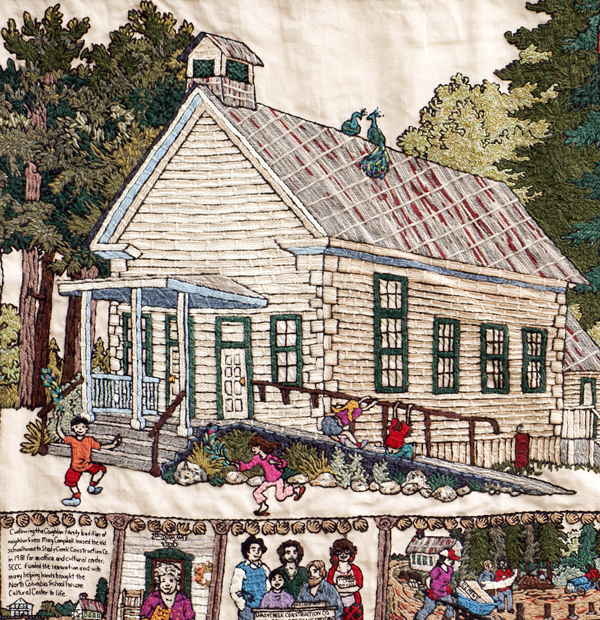 Tapestry of the Schoolhouse