2013 Wild & Scenic Film Festival Encore | Saturday, December 14, 2013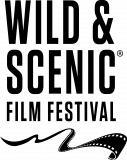 For the first time ever, Wild & Scenic Film Festival On Tour will be making an appearance on the San Juan Ridge at the historic North Columbia Schoolhouse. SYRCL and the North Columbia Schoolhouse Cultural Center have partnered to bring our local community an encore presentation of films from the 2013 Wild & Scenic festival. The evening will feature films that are visually stunning, educational and move the heart.
A series of shorter films will be arranged around one longer feature. The short films will range from the dire effects of climate change to the work of individuals working to make a difference in the face of this challenge. These include the animated film "The Summit," two films from the Brower Youth Awards, and "Moonwalk" (voted Best Short from the 2013 festival).
The feature film will be "Not Yet Begun to Fight" about a Vietnam veteran teaching five men who have been severely injured in Iraq and Afghanistan to fish. And then to hope. It is a frank, sometimes hilarious, and sometimes heartbreaking look at the impacts of war and the journey to recovery.
SYRCL Executive Director Caleb Dardick will emcee the evening. The doors will open at 6:15 p.m. to mingle with friends and enjoy organic popcorn, drinks, and desserts. The films will show from 7:00 p.m. to 10:00 p.m. with a 15-minute intermission. All attendees will be entered into a raffle for an all-weekend pass to the upcoming 2014 Wild & Scenic Film Festival. The raffle also will include other items from festival and local sponsors. Tickets are available at BriarPatch and Mother Truckers.
Doors open at 6:15 pm
Films show from 7:00 pm to 10:00 pm
$12 Schoolhouse and SYRCL Members or Advance
$15 Door
$6 Kids 12 and under
PROGRAM in alphabetical order
A Desert Life
Alf Randell is a self-described "dirtbag" who has spent nearly a decade of his life living and climbing amongst the soaring sandstone cliffs of Indian Creek, Utah. He has no job, no bank account, and no house save the rickety camper perched atop his pickup truck. Sometimes climbing is more than a hobby or a priority; it is a calling. A Desert Life is a portrait of a man who truly lives his passion, and a tribute to the enchanting desert he calls home.

Brower Youth Awards: Jacob Glass
Straddling the Idaho-Montana border, the 88,000-acre Scotchman Peaks Roadless Area is one of the largest remaining wild areas in the region. Inspired by the "soaring proud pines, migratory moose herds, and pristine air" of the region, Jacob Glass produced En Plein Air, a film that documents the efforts of Friends of Scotchman Peaks Wilderness, a grassroots group formed in 2005 to get federal wilderness protection for the region. The documentary, by Glass's film company Wildman Pictures, focuses on two painters who use their artwork to convey their appreciation for the mountains. En Plein Air received nationwide media attention and dramatically increased Friends of Scotchman Peaks' membership. The surge of public support for the wilderness designation led to endorsements from many area chambers of commerce and Montana Governor Brian Schweitzer.
Brower Youth Awards: Maya Salsedo
For Salsedo, the personal is political. Salsedo is the descendent of emmigrants from Puerto Rico who found their way to Hawaii in order to work in sugar cane fields. Her family has always had trouble accessing healthy food. That experience with food insecurity spurred Salsedo to dedicate herself to advancing food justice. In 2011 — while working as a youth organizer with the Earth Island Institute-sponsored project Rooted in Community — she proposed creating a Youth Food Bill of Rights. The declaration grew out of Salsedo's vision for a food system that is good for consumers, producers, and the planet and which gives local communities more control over the food they eat. Salsedo has since motivated her peers to spread the word about the Youth Food Bill across the nation. Her work has provided the foundation for dialogues about what food justice means to today's youth.
Dancing Salmon Home (condensed tour version)
In the Beginning, when the living beings emerged from the Sacred Spring on Mt. Shasta, Salmon gave her voice to Human. The Winnemem Wintu people remember that gift and maintain their ceremonies, despite hardship and loss. In 1945, the 600-foot tall Shasta Dam flooded their homes, drowned their river, and stopped their Chinook salmon runs. Now, tribal members travel to New Zealand to meet their surviving salmon relatives for the first time in generations. They hold four days of ceremony, forge enduring bonds with their Maori hosts, and come back to press their plan to bring their salmon relatives home.

Facing Climate Change: Oyster Farmers
Kathleen Nisbet and her father, Dave, farm oysters in Washington's Willapa Bay. They recently shifted some of their business to Hawaii, after ocean acidification started killing baby oysters in local hatcheries. This short film is part of a series that explores global climate change through people who live and work in the Pacific Northwest.
www.facingclimatechange.org
Julio Solis, A MoveShake Story
The MoveShake film series presents the story of Julio Solis, a sea turtle conservationist in Puerto San Carlos, Mexico. In his youth, Julio was a poacher of sea turtles until a life changing mentor shifted his perspective about his relationship with the ocean. Julio now works to protect sea turtles by running a nonprofit dedicated to preserving Magdalena Bay's natural resources. His story is one of perseverance and personal growth as he works to change the tide for the future of his community. Julio Solis, a MoveShake Story, received a Moving Mountains Award at the 2012 Telluride Mountain Film Festival.

Moonwalk
Dean Potter is nothing if not creative. In this short piece, he highlines across a desert landscape with a massive full moon as his backdrop.

New Environmentalists: Home to Turkana
Ikal Angelei returned to her homeland in Kenya to lead an effort to stop construction on a $60 billlion dam that would seriously threaten Lake Turkana and the indigenous communities whose survival depends on it.
Not Yet Begun To Fight
A Vietnam veteran brings five men who have been severely injured in Iraq and Afghanistan to the quiet rivers of Montana. He teaches them to fish. And to hope. A frank, sometimes hilarious, and sometimes heartbreaking look at the impacts of war and the journey to recovery.

Song of the Spindle
In this animation, a man and a sperm whale have a conversation about who is smarter. Each one lists various upsides and downsides of human and cetacean brains, but eventually come to an understanding.

The Summit
High on a mountain, a rope ties together a climber and a mountaineer. They climb or fall as one. This bond is worn and strained as they ascend the treacherous peak.

The Way Home
Although our national parks belong to all Americans, it's a sad fact that very few people of color ever set foot in some of our country's most beautiful places. "You shouldn't have to convince people to go to paradise," says Shelton Johnson, a Ranger at Yosemite National Park. Take a journey to Yosemite National Park with the Amazing Grace 50+ Club, a Los Angeles-based senior church group whose members are looking to reverse that trend.
Troubled Water
Threats to El Salvador's precious water resources leads to murder when farmer-activists take a stand against pro-mining community members, politicians and a transnational gold mining corporation.
Unicorn Sashimi
Throughout winter, relentless cold winds blow across Siberia and pick up moisture from the Sea of Japan. When this wet and frigid air pushes up against the mountains of Hokkaido, mind numbing amounts of snow fall on Japan's northern most island, providing intrepid skiers and snowboarders an incredible playground to explore. With the rounding of each turn, in the snow encrusted silver birch groves, we were positive that we were in the company of unicorns.

Yosemite Nature Notes – Sky Islands
Throughout California's Sierra Nevada, flat plateaus are found at high elevations of twelve and fourteen thousand feet. These isolated "sky islands" are home to rock gardens filled with amazing wildflowers found nowhere else in the world. Botanists in Yosemite National Park are working to document these unique plant communities for the first time before a changing climate drives them to extinction.